Why CNS?
We enable trade flow.
We work with businesses and communities in the Port and Logistics sector to make their trade smarter and more efficient through the implementation of digital systems and solutions.
Our Port Community System is used by terminals, shipping lines, freight forwarders, cargo owners, customs agents, couriers, hauliers, rail operators and regulatory bodies to collaborate and manage imports, exports and transhipments through the UK's largest ports and inland locations.
Importers, exporters, transport operators and freight forwarders use our cloud-based customs and cross-border solutions for submitting customs declarations and simplifying moving goods through the UK border with connections to UK, French and Irish customs authorities.
As a DP World owned Digital Trade Solution business, we offer solutions from across the globe that have been developed based on experience and expert knowledge of the sector. We have a proud heritage and rich understanding of the marketplace and regulatory landscape in Europe and the Middle East, where we have been delivering technology solutions to the sector for more than 30 years.
Our in-depth understanding of the industry and the parts played by each member of the supply chain, coupled with our knowledge and expertise on the latest leading-edge technology available, allows us to offer solutions to the entire market that can significantly improve efficiency and meet new regulatory requirements.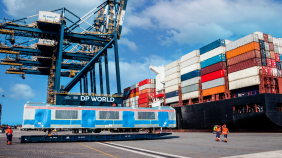 Smart efficient trade
Our products make trade easier, faster and more cost effective for organisations across the supply chain.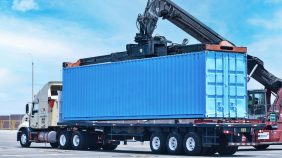 Reassuring compliant products
We are a UK government-approved provider of Port Community Systems. Our compliant products offer reassurance and peace of mind that you are adhering to the latest regulations.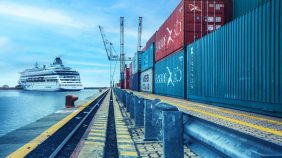 Smart Post-Brexit Trade
Our suite of solutions is designed to help ease trade post Brexit - supporting transport operators, customs agents and traders with a range of products created for the new UK/EU customs border.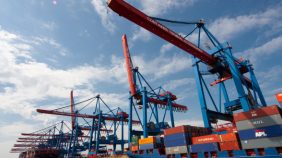 Global resource and expertise
Our solutions are strengthened by the understanding, capability and scale of DP World, the leading provider of smart logistics solutions, enabling the flow of trade across the globe.